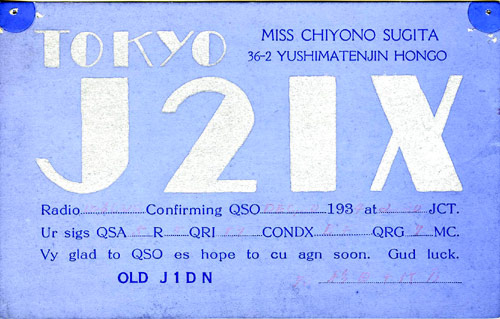 J2IX 1934 Japan
YL Operator: Miss Chiyono Sugita
Mrs. C. S. Suzuki, J2IX, ex J1DN, is very well known to all 40m Dxers. She was on the air from 1933 to 1937 from Tokyo. In 1937 she was married and moved to Adawara from where she has been on ever since. She operates both 20 and 40 phone and cw and now acts as foreign QSL manager of the JARL.
(Source: Radio Yearbook 1940, incl. photo)
1933: J2IX Suzy ; confirmed in CB 1937 as of Tokyo.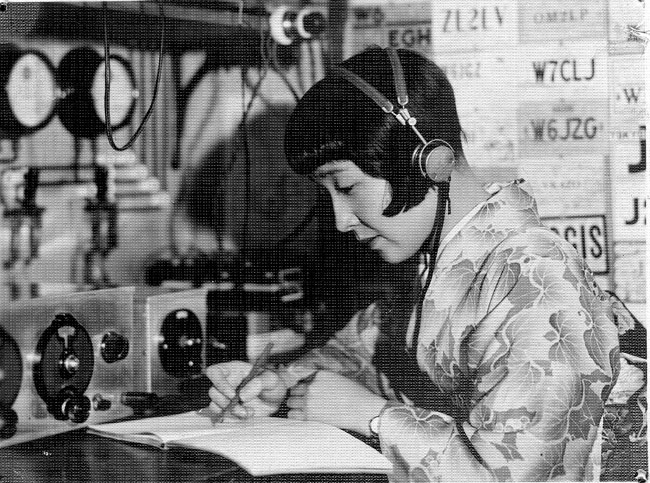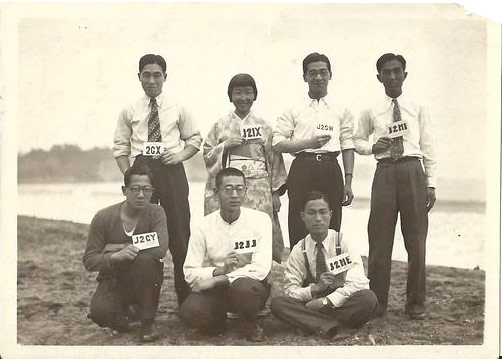 In a 1939 "Callbook" is Mrs. Chiyono S. Suzuki. She was J1DN from 1933-1937. She moved to Tokyo in 1937.
QSL & Portrait Photo W6YA Collection
Group Photo Patrick Rigg Collection
Info from OE1WHC of QSL Collection at DokuFunk, Vienna
Other info courtesy of W5KNE